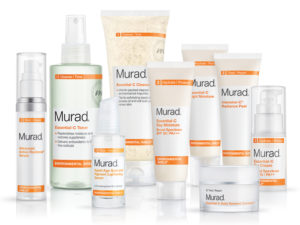 Murad
Murad's skin care, anti-aging and acne clearing products make beautiful, healthy skin attainable for everyone. Murad combines advanced scientific research and practical clinical experience to create high performance skin care products that help people look and feel their absolute best.
'Our system is backed by over 50 years of practice and expertise that our founder, acclaimed dermatologist Dr. Howard Murad, has distilled into a highly effective, whole-person approach to skin care. Our targeted care treats a wide range of needs, revealing your best skin and a more beautiful you.
The Murad mission is simple: to develop groundbreaking skin care formulations that inspire you to live life more beautifully.'
At Andrea's Skin Care, we carry many Murad products at our Andover, MA salon location, including acne-fighting cleansers and anti-aging skin care products:
Cleansers
Toners
Treatments
Moisturizers
Supplements
Eye Care
Lip Care
Masks
Exfoliators
Sun Protection
Body Care
& More
Our professional estheticians can help you formulate a Murad-based skin care regimen to heal and brighten your skin while proactively protecting it from the symptoms of environmental damage and aging. Come in to have a one-on-one product consultation and begin to reveal the beautiful skin that you have always had!