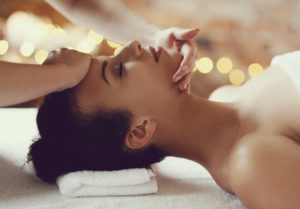 Dermaplaning in Andover Massachusetts
Dermaplaning, also called epidermal leveling or blading, is a highly effective exfoliation procedure during which dead surface skin cells are manually scraped away with a scalpel. Dermaplaning gives your face a brighter complexion and can also be used to remove fine vellus hairs from the face, leaving your skin feeling smoother. Contrary to the old shaving myth about hair regrowth, vellus hair will not grow back darker after dermaplane treatments.
By shaving the epidermis, dirt, oil and dead skin cells are removed from the face. This procedure reduces the appearance of fine lines and creates healthier, more vibrant skin. Facial products and treatments are also better able to penetrate the skin after dermaplane treatments, making them more effective.
Dermaplaning is only performed on the face and is ideal for all skin types. Providing immediate results, it usually takes less than 30 minutes and is a non-invasive treatment. Once the procedure is complete, you will leave with radiant, healthy, glowing skin without any redness or irritation!