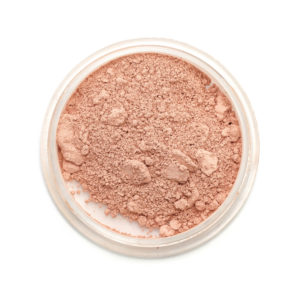 Andrea's Mineral Makeup
Andrea's Mineral Makeup line is specially formulated to make your skin look flawless and natural. Our mineral makeup line will not only help you achieve the look of a perfect complexion, but it has many benefits, including:
It's Healthy – unlike many traditional makeup lines, our mineral makeup doesn't contain chemicals, oils, talc, preservatives or parabens that are actually harmful to your skin.
It Won't Clog Your Pores – mineral makeup is non-comedogenic, meaning it won't cause clogging and potential breakouts when you wear it.
It Lasts – Andrea's Mineral Makeup is long-lasting, and will keep up with your busy lifestyle day in and day out.
It Works With All Skin Types – whether you have sensitive, dry, oily or combination skin, (or even Rosacea) our mineral line will easily apply and won't aggravate any existing issues.
Andrea's Mineral Makeup offers everything from mineral foundations, concealers, eye shadows, eyeliners, lipsticks, lip gloss, lip liners, and a makeup brush for every need. We carry a foundation to match every skin tone and lip and eye colors that are classic favorites as well as this season's hottest hues.
Our expert makeup artists can help you find the perfect look for you, the eye and lip colors that compliment your skin tones, and will even teach you how to apply your makeup to look great and last.
Andrea's Mineral Makeup, our own line of high quality skin care cosmetics, is available exclusively at our Andover MA salon location. Come in to shop or contact us for more information.